Summer Program
Keep Skills Sharp • Close the Covid Gap • Get a Head Start for Fall!
MathExploration 2021
A Comprehensive 6-Week Summer Program for K-12
ONLINE and IN-PERSON CLASSES
July 6th – August 13th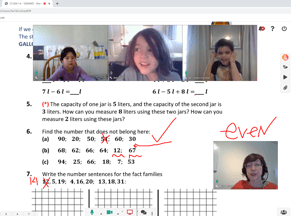 For some families, MathExploration is a wonderful introduction to our school-year program; for others, it is a stand-alone option to enrich children's summer activities. The K-12 program is designed to improve problem solving skills, fill in missing gaps, enrich analytic and logical thinking, and create a passion for math.
Whether you choose in-person or online classes, our summer program will strengthen your children's skills and help them to be better prepared when school resumes in the fall. It has been a challenging school year and we are here to fill in the gaps for children who had difficulties, and challenge the children who are ready to move on to higher levels. Please contact us to discuss our program and set up a free online placement test.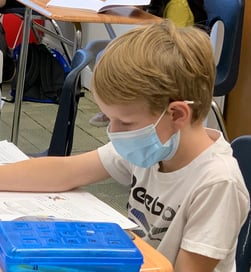 Elementary Level
While our summer program covers the topics the students will study throughout the school year, we incorporate more interactive activities, educational games and fun learning exercises. Our classes keep students' skills sharp over the summr and challenges them with new topics to give them a head start for the upcoming school year.
Middle and High School Level
We offer a variety of courses from pre-algebra to calculus that allow middle and high school students to review and solidify concepts they studied during the previous year, help them build confidence, avoid "math anxiety", and allow them to advance to higher-level classes when they return to their regular schools in the fall.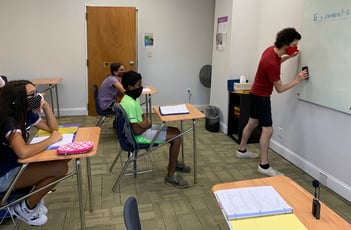 Math Olympiad Courses
Students entering Grades 4-6 and 7-9 explore advanced topics not always covered during the school year which are instrumental in preparing students for various math competitions that MathAltitude students are exposed to during a school year. Students work individually and in teams to strategize and solve challenging problems.
SAT/ACT Prep Courses (July 7 – August 20)
Includes a diagnostic test and exit exam
Math Prep – A 4-hour per week course that will review all the key concepts of Pre-Algebra, Algebra, Geometry and Advanced Math to prepare students to maximize their performance on the SAT/ACT.
English Prep - A 4-hour per week course that will help students step up their grammar, reading, and writing skills, and teach students strategies on how to attack the various questions and prompts on the English portion of the SAT.

New this Summer!!!!
Writing Workshops Grades 3-6
Students will gain confidence as writers as they learn strategies to apply to any writing task. Journal prompts, engaging mini lessons, and exploration of different writing styles will encourage creativity and improve skills. Classes meet once per week
New this Summer!!!!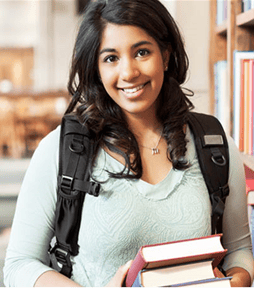 Crafting an Unforgettable College Essay
This course teaches students how to write a college application essay that will set them apart from other talented candidates. The essay is an opportunity to impress an admissions team that may be on the fence regarding your application. While much of the application review process is automated, the essay is an opportunity for students to be evaluated on their creativity and personal experiences. And, with the recent changes in SAT requirements, the college app essay will hold more weight.
6-week summer course will meet twice per week – 1 group lesson & 1 private lesson each week.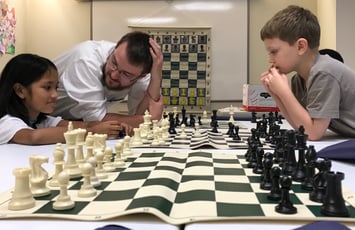 ADD-TO-MATH
In addition to the numerous math courses as part of MathExploration program, MathAltitude offers STEM Tutoring, Creative Writing, and Chess classes for beginners and intermediate students.
Enrichment Fridays (TBA)
To encompass our philosophy of a holistic approach to education, on Fridays we expand our program to include excursions to local museums and events, including, but not limited to: Worcester Art Museum, EcoTarium, Worcester Historical Museum and Tower Hill Botanical Garden2.
Math classes and SAT prep courses meet twice a week Monday through Thursday. ADD-to-MATH classes meet once a week.
New students should contact us to schedule a placement test to enroll into the program. Current MathAltitude students can enroll online by filling out the registration form.


MathExploration - 6 Weeks Summer Program

July 6th - August 14th, 2020

Day

8:45
AM

9:00 AM

9:15 AM

9:30 AM

9:45
AM

10:00
AM

10:15
AM

10:30
AM

10:45
AM

11:00
AM

11:15
AM

11:30
AM

11:45
AM

3:15
PM

3:30
PM

3:45
PM

4:00
PM

4:15
PM

4:30
PM

4:45
PM

5:00
PM

5:15
PM

5:30
PM

5:45
PM

6:00
PM

6:15
PM

6:30
PM

6:45
PM

7:00
PM

7:15
PM

7:30
PM

7:45
PM

8:00
PM

8:15
PM

8:30
PM

8:45
PM

9:00
PM

Mon

Geometry

Math Olympiad, L7-9

SAT Math

Pre-Calculus

Math-R-US

ME-K

ME-1-2

Creative Writing

SAT English

Pre-Algebra

ME-6-7

ME 3-4

ME 5-6

Tue

Calculus

ACT/SAT-I MATH

Math-R-US

ME-K

ME-1-2

Chess, Beg

Chess, Int

Algebra 2 (part1)

Algebra 1

Math Olympiad, L4-6

I2A

ME-2-3

ME 4-5

Wed

Geometry

Math Olympiad, L7-9

SAT Math

Pre-Calculus

Math-R-US

ME-K

ME-1-2

Film as Literature

SAT English

Pre-Algebra

ME-6-7

ME 3-4

ME 5-6

Thu

Calculus

ACT/SAT-I MATH

Math-R-US

ME-K

ME-1-2

Algebra 2 (part1)

Algebra 1

Math Olympiad, L4-6

I2A

ME-2-3

ME 4-5
1 Field trip itinerary is subject to change.
2 Museum admission is not included in program's tuition.
Summer schedule is subject to change based on actual enrollment.
Private and semi-private tutoring can be scheduled upon request.