Summer Program
MathExploration - 6-Week Summer Program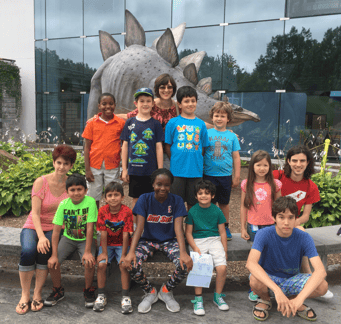 We offer a 6-weeks summer program starting on Monday, July 8. MathExploration can be considered as an introduction to our regular program or an option to enrich your child's summer activities. While our summer program covers the topics the students will study throughout the school year, we incorporated more interactive activities, educational games and fun learning exercises. Classes meet twice per week, Mondays through Thursdays. To reflect on our philosophy about holistic approach to education, we will take an opportunity to expand our program and reserve Fridays for the field trips1 to the local area museums including, but not limited to Worcester Art Museum, EcoTarium, Worcester Historical Museum and Tower Hill Botanical Garden2.

New students should contact us to schedule a placement test to enroll into the program. Current MathAltitude students can enroll online by filling out the registration form.


1 Field trip itinerary is subject to change.
2 Museum admission is not included in program's tuition.
Summer schedule is subject to change based on actual enrollment.
Private and semi-private tutoring can be scheduled upon request.